Strataprinter Products
By no means are fine-line detail and multi-color printed dog tags the only products the Strataprinter prints. But since the Strataprinter is the and still only machine that prints them, we have a lot! Just click on one of the themes below to view a selection. The tag you order will be either fine line printed or multi-colored, depending on the description.
All tags are $4 US plus $1 US S&H each. Send a check or money order and the code(s) of the product(s) you want to:
DiaStrata, Inc.
17 Lafayette Street
Saugerties, NY 12477 USA
(ed. - The products and services on this website are no longer available)
---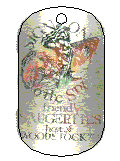 While they last, you will get a genuine SignOn tag (pictured here) as a free sample simply by sending a stamped (32 cents in US), self-addressed envelope to the address above. The colorful butterflies of these tags were the first application of multi-color Strataprinter tag printing. They preceeded the printing of the licensed Woodstock Festival multi-color tags but were "left behind" by the popularity of the Woodstock tag's Festival and MTV sales. 2,000+ of these SignOn tags are available.
---
Choose from our growing catalog of theme designs...
GSA Contract # GS-07F-0335K
SIN 402-5 Items
Non-Contract Items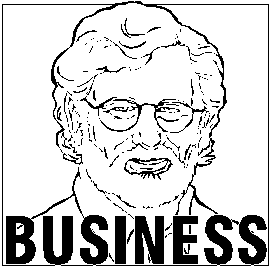 [ HOMEPAGE ]*[ MACHINES ]*[ APPLICATIONS ]*[ INVENTING ]*[ FAQS ]*[ BUSINESS ]